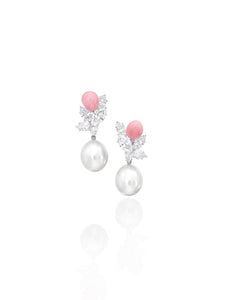 This spectacular pair of earrings feature conch pearls set atop two clusters of marquise cut and pear shape diamonds with a detachable south sea pearl drop. The each diamond is accompanied by a Gemological Institute of America (GIA) gem lab report and have a total weight of 9.03 carats. The earrings are set in platinum and have clip on backs. 
Made in New York, NY
Design by Assael Inc.